THIS PAGE IS DEDICATED TO MY 3 SONS.My oldest boy,JIMMY(he turned 26 years old last July!...god,I can hardly believe he's older than me)....AND although I never got to spend much time with him while he was growing up(like virtually NONE),

he was(and IS)in my heart every day he's been on this Earth,and I will always love the dude.Until I get a suitable picture,this'll hafta do...

See,he's a Cowboy by trade,and he's as hard a dude,as they come!!Just back in town,from Nevada,I sure do hope to see a lot More of him,now that he's back!!


My next boy is BRIAN...he just turned 5 years old this November 7th...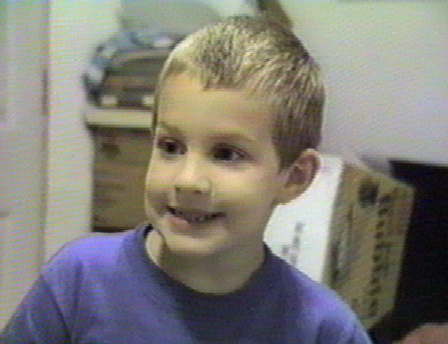 What an Angel when he's asleep,and a little firecracker when he's awake!!!He is smart as a whip,and can already figure out how to take apart pretty-near anything and everything.Heck,one of these days he's liable to learn how to put something back together again(I HOPE!)...
Here he is playing with hisWhoopie-Cushion...



He's got a little brother,too...that irrepressible little gusto himself,JIMMY...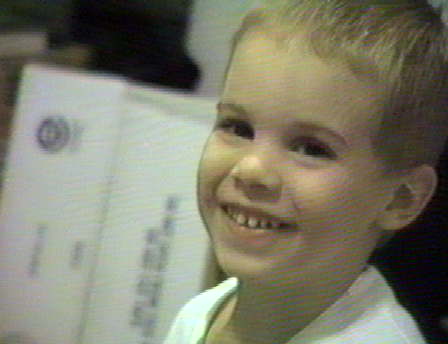 ...
Now,this guy has been known to take whatever Brian dishes out,and now he's firing back,and he means business,too! At 4 years old,he loves Animals,Batman,and Eating.
Here he is being a Soldier...

What's that you say???...TWO boys named Jimmy??? Hey if it works for George Foreman>,it can work for ME!

And last but not least....here's the old Grizzly Bear Himself....The boys Pappy(me)...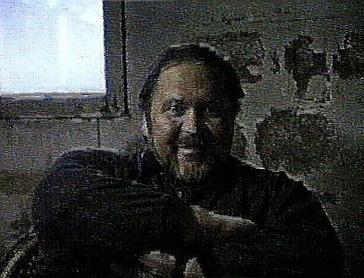 I miss these boys something terrible when their not here.Weekends are Dad's days with the little ones.Playing,Fighting,Learning...but,it's all memories,that you couldn't buy for a million dollars.
I LOVE 'EM,one and ALL!!!
I hope you don't mind the sentimentality of a page like this.And if you do...well,you've never had kids then.Take care of yourself....


and I thank you for coming by....



Return To My First PageAnd Don't Forget To Sign My Guest Book,So I Know Who's Come Callin'...